A reliable tool

to integrate asterisk telephony and crm systems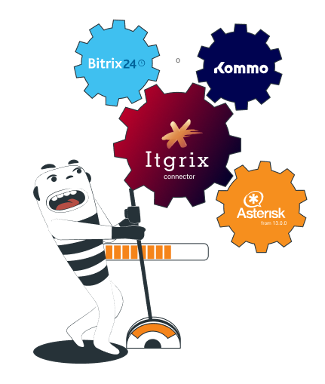 Agile work with calls from CRM
Compatible with any Asterisk system
Unlimited customization
Created by experienced developers
Reliable technical support team
Free trial period
Regular updates
Advantages of Itgrix
*Itgro, a developer company, has been in the web development market since 2010.

place in the category of best author of Apps24*

*In 2020, according to Bitrix Awards.

customer satisfaction index*

*In 2020, based on internal analysis.

countries using the Itgrix connector

working languages of the connector and technical support*

*Integration module and technical support in Russian and English.
Important features
that strengthen crm after integration